Who is Alexandra Botez ?
Alexandra Botez is a chess player who has gained recognition in the chess community for her impressive playing style as well as her work as a chess commentator and content creator. Born on September 24, 1995, in Dallas, Texas, Botez is a Canadian-American chess player. She started playing chess at a young age, encouraged by her father who was also an avid player, and quickly showed a natural talent for the game. She has since earned several titles, including Women's FIDE Master in 2013 and Woman International Master in 2015, and has competed in many high-profile chess tournaments.
Alexandra Botez activities and projects
Botez is not only known for her playing ability but also for her work as a commentator and content creator. Her Twitch channel, where she streams chess games and commentary, has gained a significant following of over 800,000 people and has been featured in media outlets like CNN and Forbes. Botez aims to make chess more accessible to people who might not be familiar with the game, and has used her platform to advocate for greater diversity in chess, especially for women and people of color.
In addition to her Twitch channel, Botez is also a co-founder of the BotezLive chess club, which aims to make chess more accessible to people of all ages and skill levels, offering coaching, tournaments, and other resources for chess enthusiasts. Botez's impact on the chess world has not gone unnoticed. In 2021, she received the Chess Journalists of America's Best Online Content Award for her work as a commentator and content creator. She has also been featured in documentaries and interviews, including a profile on the CBC's The National. As her popularity has grown, she has become a role model for young people interested in chess, inspiring others with her dedication to the game and her advocacy for diversity and accessibility.
Latest streams vs the best players in the world!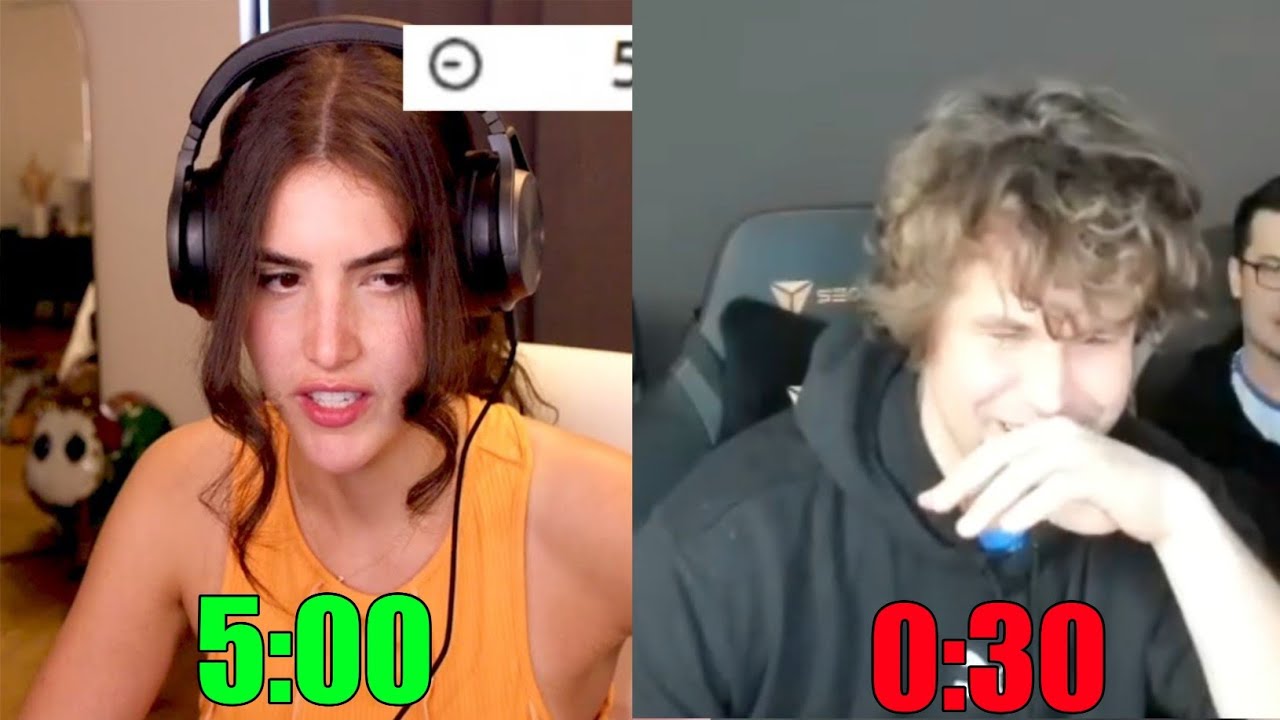 Recently, Botez started playing blitz games with Magnus Carlsen where she had 5 minutes while Magnus had 30 seocnds. These chess streams gained amazing popularity and all the chess players enjoyed watching it for many reasons.Botez is a solid professional chess player who is able to play good games vs Carlsen. These streams show the amazing talent of Magnus and they are full of humor that is fun to watch!
There has been some negative comments from some Top players such as Hikaru Nakamura toward her and her sister's stream. However, it didn't affect her streaming popularity. In contrast, many chess fans went to see her streams to see her reactions to these comments which she dealt with professionally and with a great sense of humor!
Overall, Botez has many exciting projects in the works, including hosting the 2022 Canadian Women's Championship and writing a book about her experiences as a chess player and commentator. With her passion and dedication, Botez is expected to continue making a significant impact on the world of chess, she is promoting chess as sport for all people.She is also giving the vibe that you dont need to be a Grandmaster to love and enjoy chess!
We would like to finish the article with one of her videos here where she was playing against The Best player in the world Magnus Carlsen here :