Chess in America
The pandemic teamed with the Netflix show- "The Queen's Gambit" to produce a phenomenon that has shaken the 1,500-year-old game of chess. Chess hasn't been this popular in America since American chess great Bobby Fischer captivated the public with his match against Russian Boris Spassky over five decades ago.
"The Queen's Gambit has had the most impact on how cool the game has become since [then]," says Marty Grund, head of the Internet Chess Club, a website where players can talk, and read chess news, play online, and so on.
According to Laura Nystrom, a representative for chess.com, the site's membership has increased from 30 million before the outbreak to 69 million presently. In March 2020, the site had an average of 1 million daily active players. That number has now risen to 4 million. So, numbers are speaking, right?
Along with the boundless hype of Chess in America, the land has been blessed with some admirable Chess players. In today's article, we are going to talk about.
Bobby Fischer
Well, well, well! He is a tough guy to be bound by words. After reading this article, you shouldn't miss out on the article in this link on softwarechess.com.
Robert James Fischer, who's more prominently known as "Bobby-Fischer," was an American chess grandmaster and the crown of the eleventh World Chess Championship. At age 14, he won the 1958 U.S. Championship. Later, in 1964, he won the same tournament with a perfect score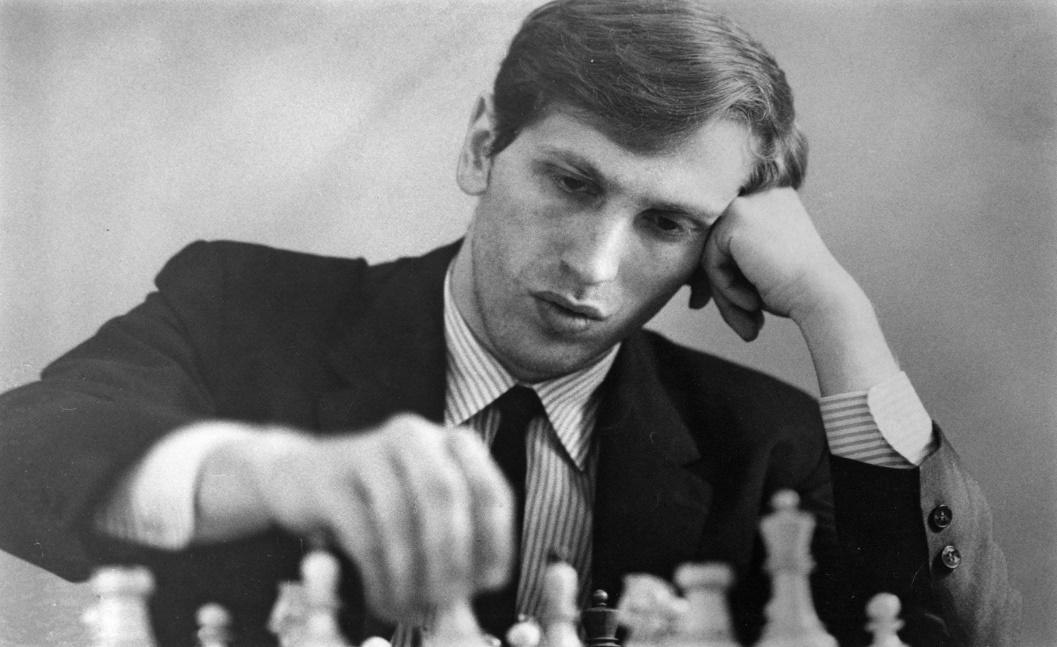 Fischer, born in 1943 in the U.S., was destined for greatness. His biological father was Paul Nememyi, a physicist and child maths genius who authored a textbook on mechanics studied by German undergrads. Psychiatric concerns plagued him. The similarities between the two were obvious.
Bobby learned chess from his half-sister Joan when he was 6. Regina Pusan, their mother, spoke 7-8 languages and exhibited intelligence early. Joan didn't have time to play chess with Bobby, so he played many of his early games against himself using an old chess book.
After 9/11, Fischer said, "what comes around, goes around, even to the U.S." Fischer was arrested in Japan for using a restricted passport and died of kidney failure in 2008. Some say he had schizophrenia or Asperger's syndrome, but most feel he had a paranoid personality disorder. He died at 64, the number of chessboard squares.
Fabiano Caruana
Fabiano Caruana has become the youngest American chess grandmaster. This world's No. 2 grandmaster won many tournaments. In 2018, the American lost to Magnus Carlsen in London's tie-break playoffs. 2012 saw Caruana growth. Caruana won the Reykjavik Open, Sigeman and Co. Chess Tournament, and Dortmund Sparkassen Chess Meeting. Caruana won the Tal Memorial and Grand Slam Chess Final in the same year. By January 2013, Caruana was rated 2781, fifth.
Caruana hoped to qualify for 2014 Candidates in 2013. Caruana scored 380 points in Zug, Thessaloniki, and Paris, missing the candidates' automatic qualification.2014 saw Caruana finish second in Shamkir and Norway.
Caruana returned to the FIDE Grand Prix to qualify for 2016. Caruana tied for first in Azerbaijan in October 2014. In Tashkent, Caruana placed fourth. Anand, Karjakin, Svidler, Nakamura, Topalov, Giri, and Aronian all attended. Caruana needed a win to meet Carlsen in the World Chess Championships. Caruana needed success with the black, while a draw benefited Karjakin. Russian grandmaster beat Caruana to become the 2016 WCC challenger.
Fabiano Caruana won the 2018 Candidates Tournament. This 12-game match was in London from November 9-28, 2018. All 12 World Chess Championship games were drawn for the first time. Rapid games were utilized to determine the champion because the title can't be shared.
Magnus won 3-0 to retain his title.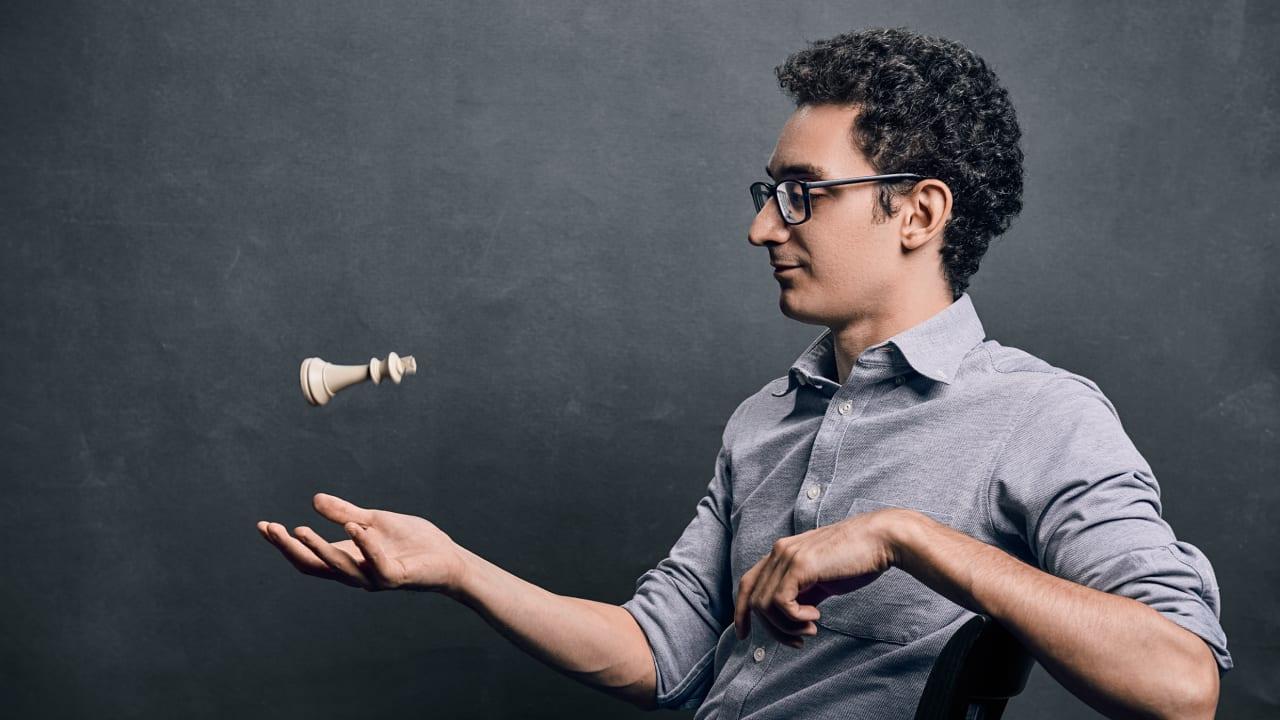 Caruana led the Saint Louis Arch Bishops to the 2019 PRO Chess League Live Semi-Finals in San Francisco. Caruana won the Tata Steel Tournament to open in 2020. He won with a round to spare, beating Carlsen, So, Anand, Firouzja, and Giri. Caruana qualified for the 2020 Candidates tournament as 2018's challenger. As the tournament's top-ranked player, he was a favorite.
Due to Russia's travel restrictions and COVID-19, the 2020 Candidates Tournament was postponed to March 26. Caruana has 3.5/7, one point behind Vachier-Lagrave and Nepomniachtchi. Caruana reached the final of the 2020 Clutch Chess Champions Showdown after beating Dominguez 15-3. So beat Caruana 9-9 in the final on tie-breaks.
In the second half of the 2020-2021 Candidates tournament, Caruana scored 4/7. His 7.5/14 performance tied him for third-fourth (fourth on tie-breaks) with G.M. Anish Giri, but he couldn't catch winner GM Ian Nepomniachtchi.
Hikaru Nakamura
Hikaru Nakamura was born in Hirakata, Japan, on December 9, 1987. As a chess player, he has only ever seen the Stars and Stripes because his family relocated to the United States when he was two years old.
For more than a decade, Nakamura has been one of the best players in the world. For a long of that time, he was quickly the best American player, and he is now a vital contributor to one of the finest chess scenes in the world.
He has won the U.S. championship five times, in 2005, 2009, 2012, 2015, and 2019. Nakamura also competed in FIDE's World Championship tournament in 2004 and was a contender for the 2016 World Championship. With a 2900 FIDE blitz rating as of August 2020, he is the highest-rated blitz player in the world.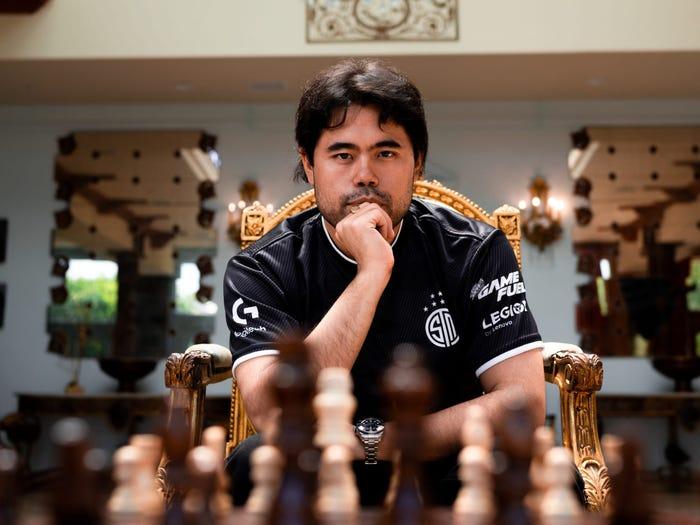 Wesley So
Wesley So is a Filipino-American chess grandmaster. He was a 9-year-old chess prodigy. At 14, he became G.M.'s ninth-youngest. The following year, he broke Magnus Carlsen's record for youngest player to reach 2600.
In March 2017, So's 2822 rating placed him the world's second-best player behind Carlsen. It made him the fifth-highest-rated player ever, behind Carlsen, Kasparov, Caruana, and Aronian. So won the first FIDE-sanctioned Fischer Random World Chess Championship in 2019 by defeating Carlsen 13.5-2.5. He became a citizen in 2021.
So may become an all-time great given his accomplishments, multiple national championships, and elite tournament resume. Wesley So is world-ranked. Wesley has won many national titles and is the fifth-highest-rated player. He's in his mid-20s. So will likely be active for the foreseeable future. He's young, ranked #2 globally, and has only been a full-time pro for a few years. So it might not have peaked yet.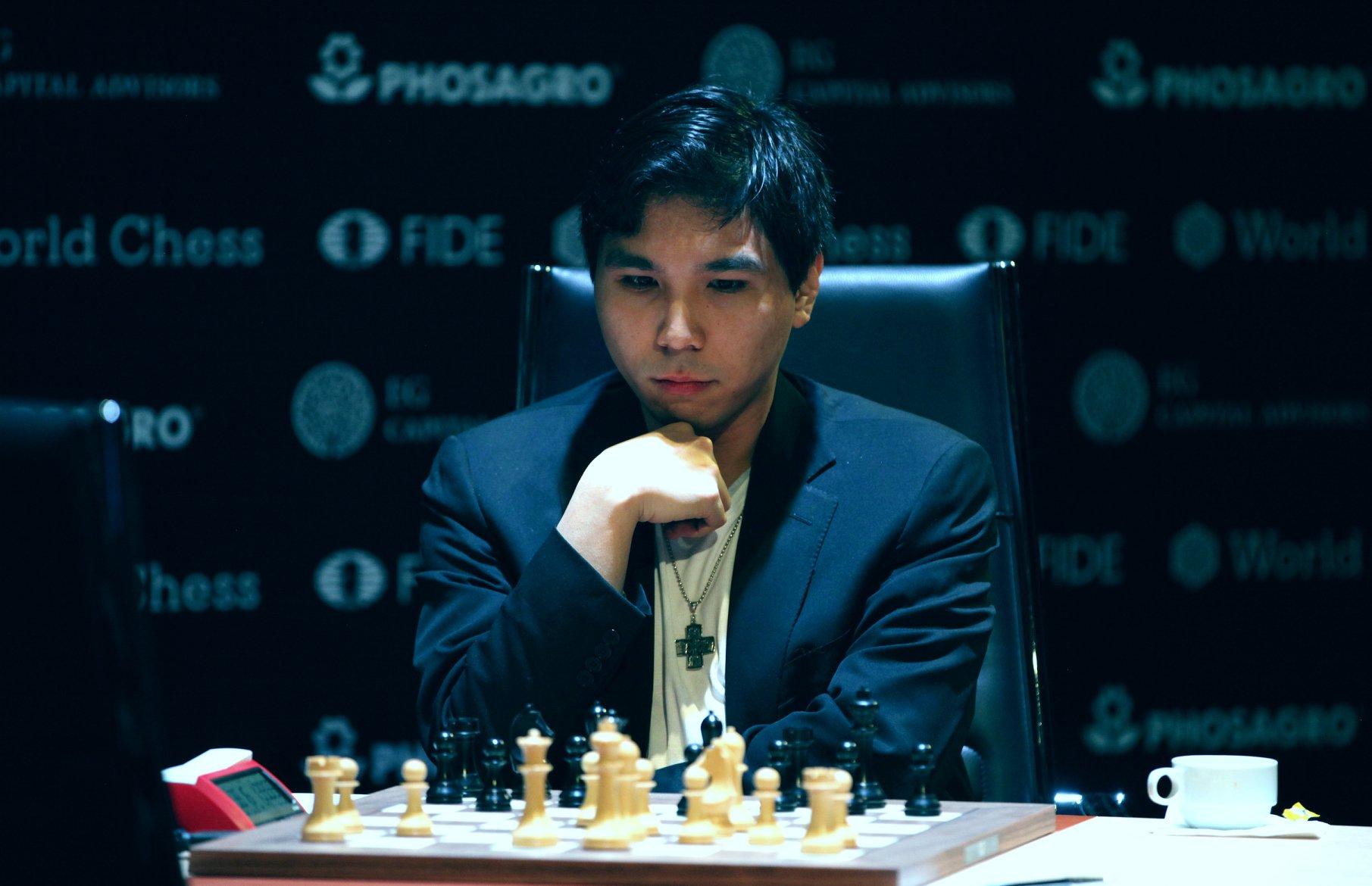 Paul Morphy
Paul Charles Morphy (June 22, 1837, New Orleans, Louisiana, United States—July 10, 1884, New Orleans) was an American chess master who rose to the top of the world rankings in less than two years. Some consider him the greatest player of all time, and he was the first to use the now-standard development strategy before the attack. (See Chess Theory Development.)
Morphy began playing chess at the age of ten. He was admitted to the Louisiana bar at the age of 19 because he could not practice law until he reached the age of majority. He proceeded to Europe after winning the first American chess championship tournament in New York City in 1857.
Morphy defeated the unofficial world champion, Adolf Anderssen of Germany, and every other master who would face him—the greatest English player, Howard Staunton, avoided a match with him. Morphy defeated eight top players blindfolded in Paris, winning six games and drawing two.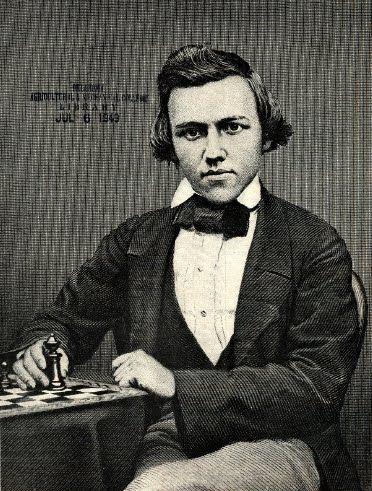 Conclusions:
The ones we mentioned in the article today are some of the legends of the game of Chess in America. They never can be expressed good enough by these small paras. We have got elaborate articles written about some of these genius characters. People these days love to learn from the legends as they can analyze different historical games and improvise their own. Moreover, it gets easier to be accustomed to an individual country's chess culture by knowing the land's legends.
The more you know about these legends, the more genius moves you have in your arsenal. We, softwarechess.com, know that. We promise to return to you with detailed articles on these individual genius minds at regular intervals.