Chess for Peace, Peace for Chess :
Chess has always been a significant link between Russia and Ukraine. Both of the countries are dominating in the world of chess. However, the conflict threatens to sever that bond. Russia and Belarus are sanctioned by the international federation of chess, but it is also under scrutiny.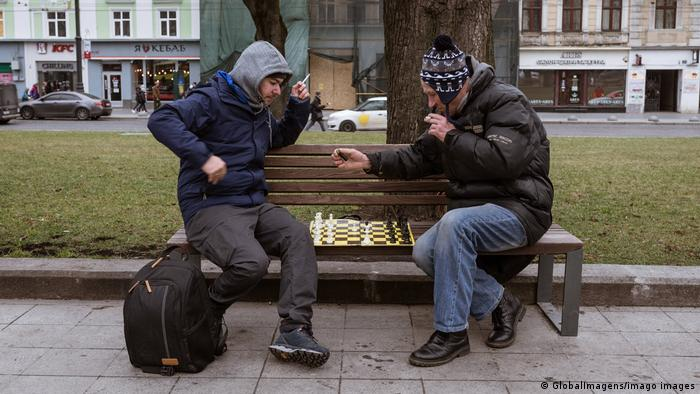 The Latin motto of the world chess federation, FIDE, is "Gens una sumus," which translates to "We are one family." The Russian invasion of Ukraine, on the other hand, threatens to split this family apart.
Numerous prominent chess players from Ukraine, including Oleksander Sulypa, are now prepared to defend their loveable motherland. If necessary, they prefer to hold rifles rather than demonstrate their chess prowess. The captain of Ukraine's national chess team stated on Facebook that he has been defending his country, his home from enemies.
Another chess professional named Pavel Eljanov, is similarly refusing to leave his hometown. "I am safe in western Ukraine with my family," the grandmaster, who hails from besieged Kharkiv. He is attempting to make sense of the condition and provisions FIDE's Wednesday sanctions against Russia and Belarus.
People from the impacted regions will be permitted to participate there under the world federation's banner. 28 Ukrainian grandmasters have signed an open letter calling for Russia's complete exclusion from international tournaments and the resignation of FIDE President Arkady Dvorkovich, who is a Russian.
Because of the vast size differences between Ukraine and Russia, the chess society has been especially hard struck by the conflict. They not only produce outstanding individual players, but they have virtually always placed in the top three nations in the Chess Olympiad, the world's greatest team competition, for decades.
"This shared chess enthusiasm may be traced all the way back to the Soviet era," said Holger Hank, a DW chess expert. As a result, the chess links between the 2 nations are immensely strong.
'Stop the war!' says a Russian appeal
Russian players enquired about Eljanov's health and provided aid after the war broke out. This looks to be a steadfast stance. There really are individuals in Russia campaigning for chess, unlike many other sports. "We support peace." "Put an end to the conflict!" wrote 34 Russian elite players in a statement to Vladimir Putin. World championship runner-up Ian Nepomniachtchi was one of the chess players who put statement to Putin.
Due to his previous close links to the Kremlin, FIDE leader Dvorkovich is under fire. Until 2018, the 49-year-old was a member of Russia's political elite. The liberal economist was Russia's principal negotiator at G8 meetings and deputy prime minister for six years.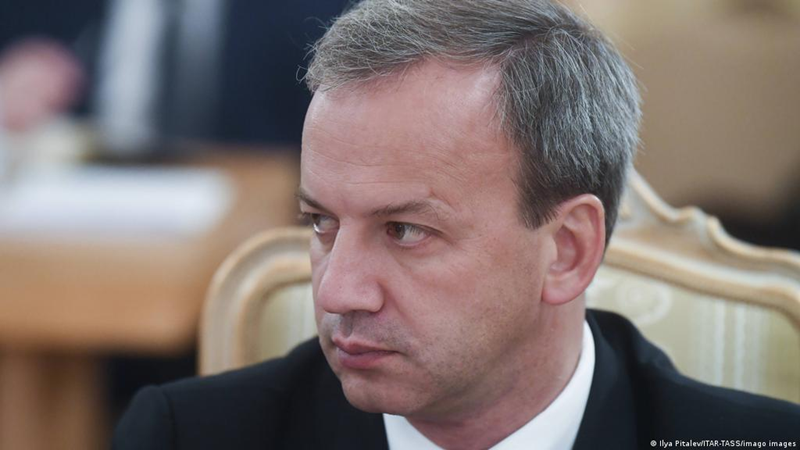 "The most horrific experiences a person can have in life is war; including the war between Russia and Ukraine," he stated in an interview with Mother Jones, a US-based news website. "Wars do not end with the loss of irreplaceable lives.
Wars extinguish dreams and aspirations, and they paralyze or eliminate ties and connections." He claimed that his thoughts were with Ukrainian civilians. Such statements jeopardize him.
"As a result of this assessment, he may face legal action," DW Moscow correspondent Juri Rescheto said. "He uses the term 'war,' which carries a maximum penalty of 15 years in prison under a new media regulation that could be interpreted as undermining the Russian armed forces."
The world chess organization's most powerful figure, who is running for re-election as FIDE president in May, is unlikely to be solely concerned with electioneering. On the other hand, Eljanov is skeptical.
"He previously made negative statements about Russia's financial sanctions," he noted, "so his response remains somewhat ambiguous for me." "It's a precarious balance," DW chess expert Holger Hank observes. Dvorkovich is publicly trying to distance himself from Putin in preparation for his re-election as FIDE president this summer."
Karjakin, a top player, had a rant about Ukraine
Since the crisis began, Karjakin has been using Twitter to advocate against Ukraine, portraying it as the aggressor and demeaning the war's victims. Eljanov added, "He should no longer be able to play internationally".Such occurrences should not conceal the fact that many chess players, including Russians, oppose the war and support Ukraine.
"I feel it 100 percent," Eljanov responds without hesitation when questioned about FIDE's motto. Since the war broke out, he has received hundreds of messages and offers of help, largely from Europe but also from other parts of the world, he added. It was quite important to him.
It's not simply about the Russian FIDE president for Ukrainian grandmaster Eljanov. Chess luminaries who support the Ukraine crisis, he feels, should face long-term consequences.
He's addressing to both former world champion named Anatoly Karpov, who is currently a member of the Russian Council and voted in favor of the war on Ukraine, and top player Sergey Karjakin. Karjakin, 32, is a member of the Russian national team since 2009. He was born originally in Ukraine. In a match six years ago, he got eliminated by world champion Magnus Carlsen.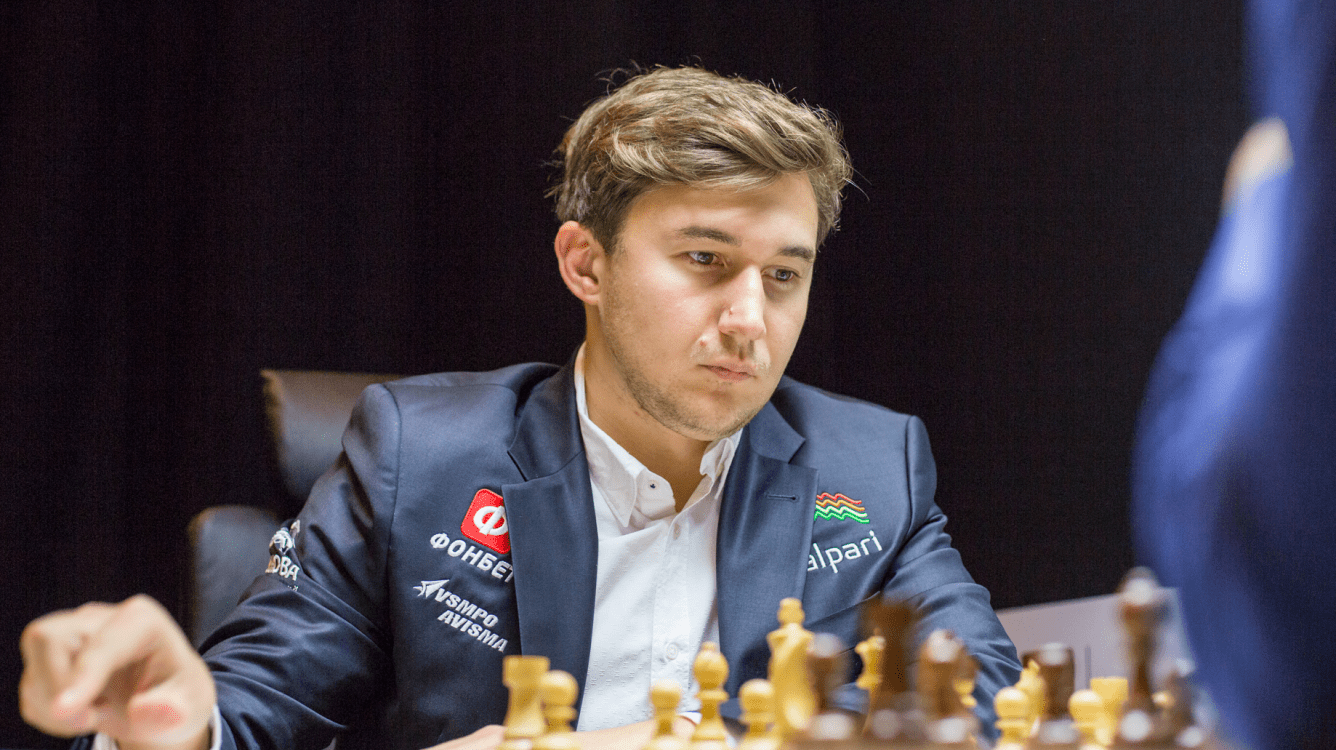 The controversy has engulfed more than just grandmasters. Millions of casual online chess players have flooded chess websites with anti-war remarks, wondering whether Russian players should also be blacklisted.
Hikaru Nakamura, an American grandmaster, has been collecting funds for impacted Ukrainians on the Twitch streaming network, and has shown his solidarity for those whose motherland is under threat.
He noted that "I haven't gone to Ukraine in so many years, but what is occurring now is devastating. German grandmaster Georg Meier holds a similar perspective, and has described about Russian player Sergey Karjakin, who is currently under criticism, as a "total embarrassment to the chess world."
The situation has just become very scary and worrisome. The world of chess is in disbelief that this could really be happening. However, the war between Russia and Ukraine has had a huge impact not only on the general public, but also on chess players and the game itself. Ukrainian grandmasters believe that they are not only holding rifle for freedom but also, they are fighting for peaceful life and a place to play chess,