The World of chess is hit by a scandal of the highest level at the Sinqufield cup.After Hans Niemann defeated the world champion,the world champion Magnus Carlsen Withdrew for the first time in his Career.
Carlsen then tweeted that if he speaks he would be in big trouble.
Hikaru Nakamura Commented in his stream that he is very suspicious about the game played. He never saw Carlsen lose like this, like he never had a chance. Many grandmasters followed up with many accusations.Shortly after the game, Chess.com banned Hans Niemann.
The main issue that brought the suspision was that Hans claimed that by a mircale he just prepared this line till move 20 with computers this morning, While players said that they didn't find any game for Carlsen with white where he played g3 vs the Nimzo indian.
The legendary Alexie Shirov commented that Hans Niemann last Norm for Grandmaster is very suspicious!
The scandal went so viral when Elon musk tweeted about it claiming that Hans Niemann used some Anal beeds to cheat. There was also other Rumors that there is someone in Carlsen team that gave Carlsen's information to Hans or a computer hack used to stole Carlsen preparations !!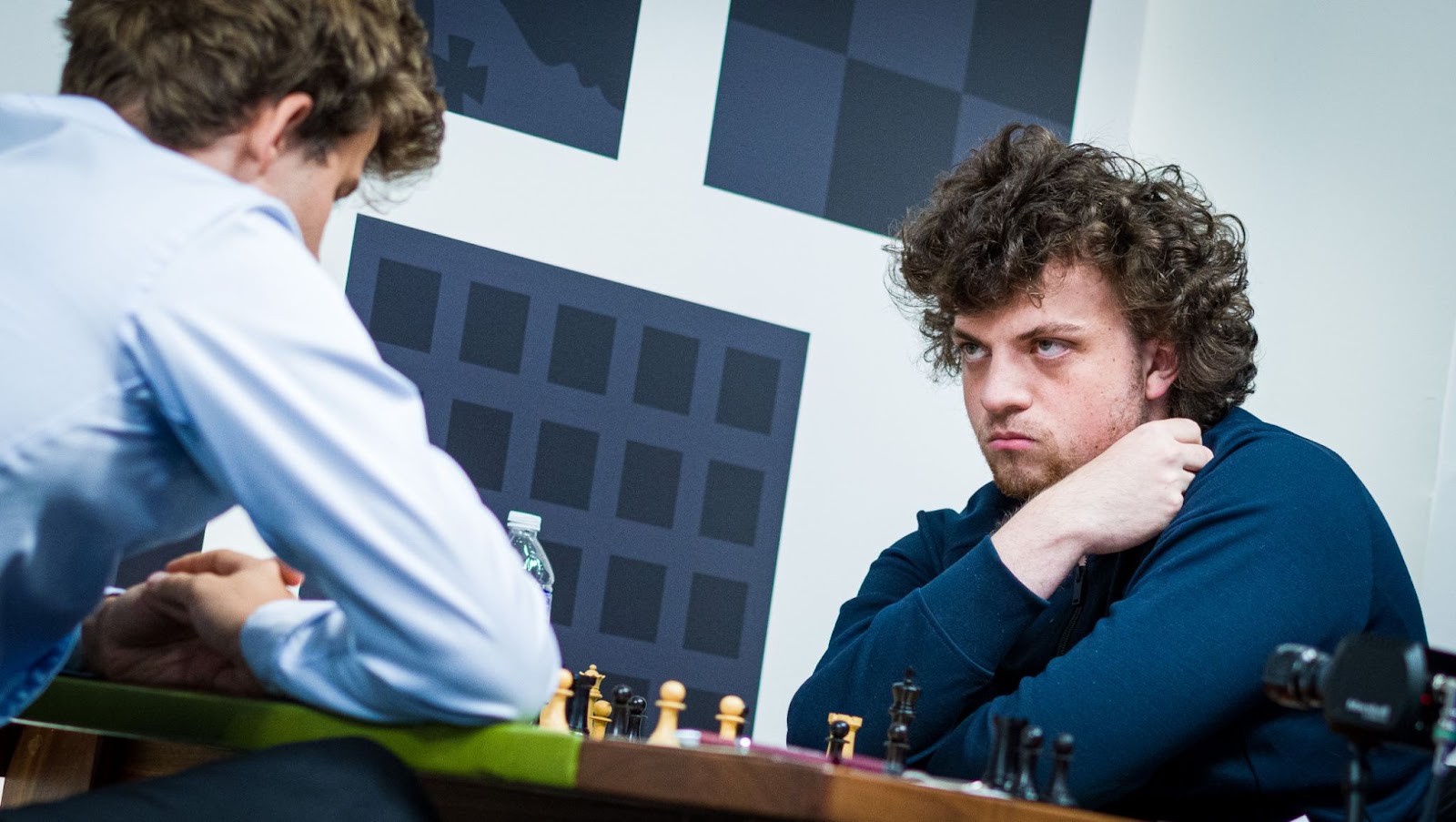 However, after a thorough search of all players, there was no proof of cheating at all. Hans Niemann, Niemann spoke in his post-game fifth-round interview following his draw with Leinier Domínguez in which his opponent let him off the hook in a lost position.
Hans said "I'm not going to let Chess.com, I'm not going to let Magnus Carlsen, I'm not going to let Hikaru Nakamura, the three biggest entities in chess, simply slander my reputation because the question is – why are they going to remove me from Chess.com right after I beat Magnus?"
Many Grandmasters also went for the defense of Hans Niemann Jacob Aagaard, the Danish-Scottish grandmaster who was British champion in 2007 and is a popular author. France's Maxime Vachier-Lagrave, who is competing at St Louis, said: "The scandal has become a witch hunt."
Nigel Davis Also defended Hans mentioning that Carlsen indeed played this opening before a very long time a go and that it is not a history exam.
Some Grandmasters also accused him of poor analysis that is not on the level of 2700 Grandmaster.
Hans Niemann said about his analysis after the game the following : "The fact that my analysis is not at the level of a top player. In my game against Firouzja… You need to understand that when I played the move 19.Qg3, I did not elaborate this during the game, this is a purely psychological move."
Hans followed up with "Clearly people don't know anything about Firouzja, his style, how to beat him. The way to beat him is to attack him. He really, really hates being attacked, and the main way he loses is by being attacked."
Conclusion
The truth is,There is no proof of any cheating! . Some People consider Hans Niemann as a very weird player. However, that is not a reason to accuse some chess grandmaster of cheating!
The world of chess would love to hear an official statment from the World champion Magnus Carlsen. Many players believe that this sort of behavior should not be accepted and the the Fide should take an action against any player who tries to ruin the reputation of another player!
We would like to end this article with a one clear fact. No one openly accused Hans of cheating. They said they are suspecting it due to the amazing rise of Hans from 2400 to 2700 in less than two years.
However,we Might be witnessing the effect of training yourself with computers as a young kid in the 21 century! this might be a normal thing in the next few years.
Lastly, We would like to mention that many young players from india are achieving a dramatic rise in their rating in even shorter periods of time, it is all about how to train yourself properly!