Praggnanandhaa,16 Destroying Magnus Carlsen
In the eighth round of the Airthings Masters online fast chess competition, teen Indian Grandmaster R. Praggnanandhaa did upset world No. 1 Magnus Carlsen, becoming just the third Indian to defeat the Norwegian superstar. Praggnanandhaa is the youngest grandmaster from India who goes by the nickname Pragg. After the game, the chess prodigy expressed his delight at improving on his performance from the first day of the competition — and avoiding a tie in his game versus Carlsen, which lasted 39 moves.
The Match
Early on Monday, Praggnanandhaa won a Tarrasch variant game with black pieces in 39 moves, ending Carlsen's three-game winning streak. The World No. 1 is shocked by a 16-year-old Indian chess phenomenon, Rameshbabu Praggnanandhaa. At the Tournament Pragg stunned the world by defeating champion Magnus Carlsen to win the Airthings Masters.
Pragg defeated Carlsen in 39 moves at the age of 16, claiming the championship and the admiration of his fellow people and chess lovers across the globe. Rameshbabu Praggnanandhaa, who is just 16 years old, has been the youngest chess player to ever beat Magnus Carlsen during his lengthy tenure as world champion. The two competed in an online event with a total of 16 top players.
The young Grand Master even said that no specific plan had been devised for the match against the Norwegians. "I didn't make any special preparations or plans for the Carlsen match;
I just did it for fun playing against him and not to put too much pressure on myself (by playing against the world champion)," says the player.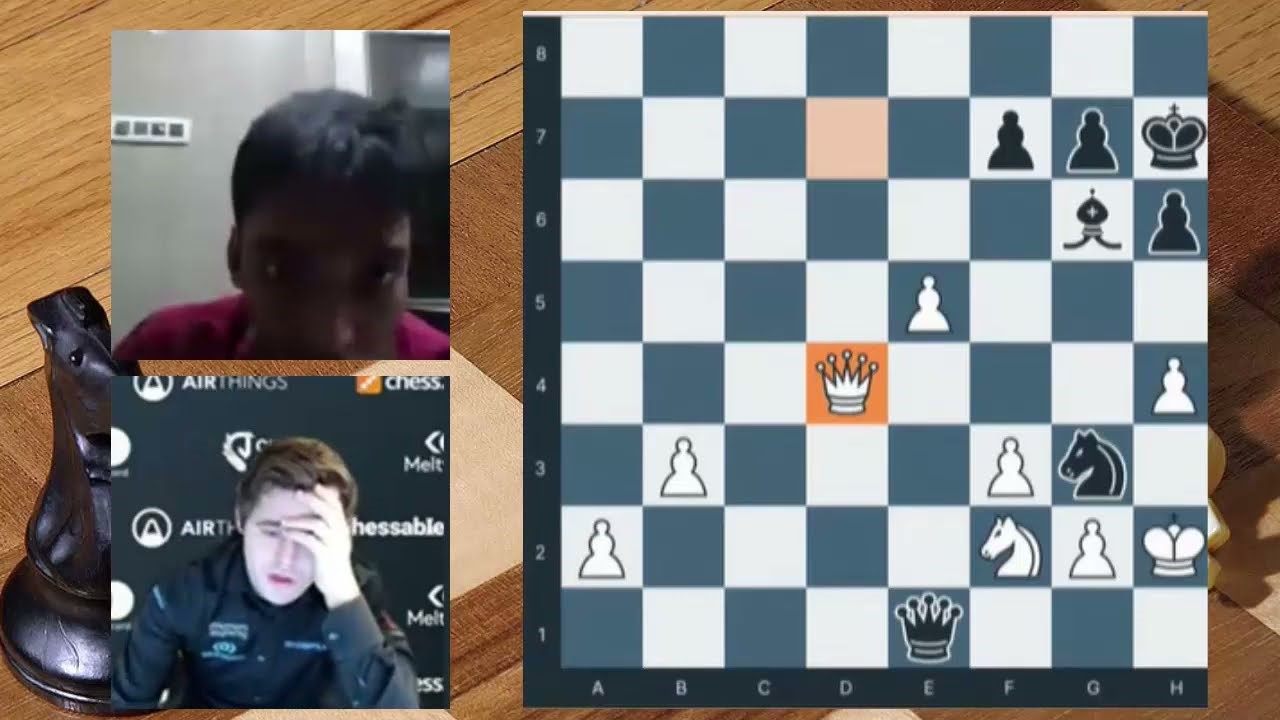 Praggu, as he is popularly known by friends and trainer R B Ramesh, said. Others have defeated Carlsen, including many Indians such Viswanathan Anand and Pentala Harikrishna, but Praggnanandhaa is the youngest since Carlsen won the world title in 2013.
Airthings Masters Online:
This year's Meltwater Champions Chess Tour opens out with the Airthings Masters event, which features Magnus Carlsen and the current men and women world rapid champions. In all, sixteen participants will compete in the round-robin round of the online tournament, with eight moving on to the knockout rounds. The event will take place from February 19 to February 26.
Carlsen, 31, looked to make a mistake in the Meltwater Champions Chess Tour tournament, which had a $1.5 million prize fund. Carlsen claimed his fifth global chess championship in a row in December, defeating Ian Nepomniachtchi in a match in which the Russian lost his cool after conceding an intense eight-hour set, the longest ever played at a world championship. After eight rounds, the Indian GM is tied for 12th place with another eight points. After a mediocre run in the early rounds, which featured a lone victory against top-10 player Levon Aronian, two draws, and four losses, he had a remarkable triumph over Carlsen.
His opponents were Eric Hansen, Shakhriyar Mamedyarov, Jan-Kryzstof Duda, and Ding Liren. He drew and lost against Eric Hansen, Ding Liren, Jan-Kryzstof Duda, and Shakhriyar Mamedyarov. On Monday night, Praggnanandhaa will compete in four rounds against Nodirbek Abusattorov, Andrey Esipenko, Ian Nepomniachtchi of Russia, and Alexandra Kosteniuk. With 19 points, Nepomniachtchi, who lost the world championship match against Carlsen a few months ago, leads the rankings, followed by Ding Liren and Hansen (both on 15 points). In the early stages of the Airthings Masters, a 16-person online quick competition, a player receives three points for a victory and one point for a tie. There have been seven more rounds in the preliminary round.
Rameshbabu Praggnanandhaa: A Sensation: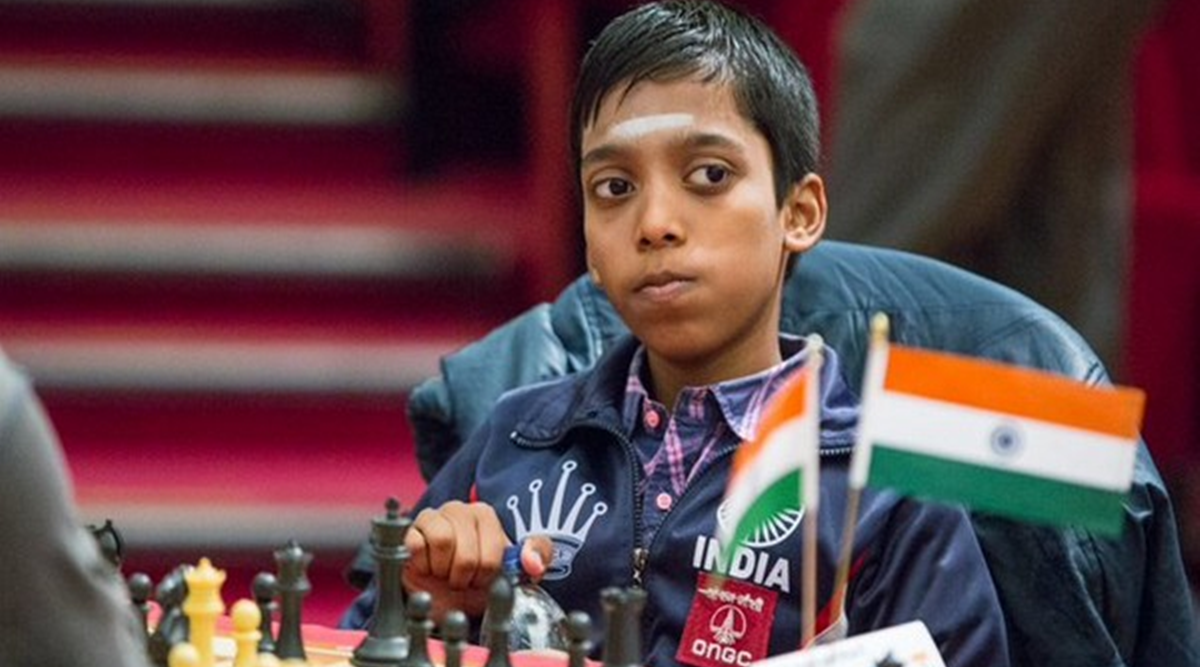 Praggnanandhaa is the fifth youngest person ever to become a Grandmaster. In an interview from India, he said, "I'm just really happy". "I'm ecstatic to have defeated Carlsen." It will boost my confidence for the remainder of the tournament and into the future," he told PTI over the phone.
Praggnanandhaa, who defeated the world's top chess player, was not overjoyed at the moment and stated he wanted to concentrate on the remainder of the competition. "It's about time to go to bed as I don't think I will have dinner at 2.30 in the morning," a clearly calm Praggnanandhaa stated after the 39-move triumph while playing black.
Pragg was asked if he planned to recover after his victory or celebrate with a good supper. The victory comes after a disappointing performance in the tournament so far, with his most recent victory coming against grandmaster Levon Aronian in the eighth round.
What's troubling Magnus?
Carlsen's performance was another disappointment in a tournament which has seen him commit unusual errors.
After testing positive for the coronavirus just before the event, the Norwegian says he's suffering the effects of COVID-19. "It's gotten a little better today," Carlsen said Monday, "but the first couple of days I was feeling OK, but I didn't have the energy, which made it difficult to concentrate since I blundered every time I tried to think." Today was a little better, but it was still really horrible."
Carlsen had won three consecutive games before running into Pragg, indicating that he was regaining his form after a shaky start. Pragg, on the other hand, was coming off three defeats. Because of the time difference, the youngster must stay up late at night to compete against the world's finest chess players in the Meltwater Champions Chess Tour 2022 online event.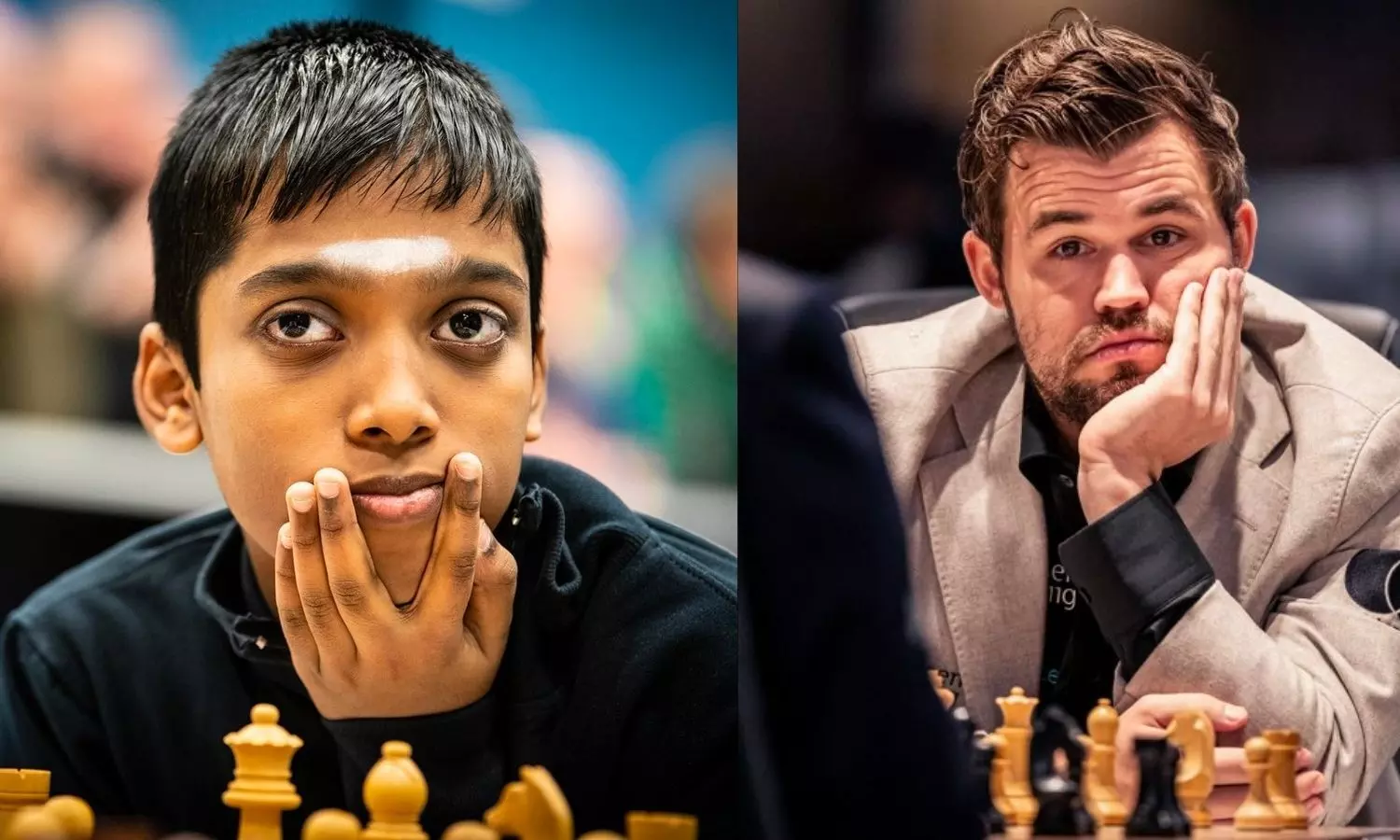 "It's been an absolute disaster. I've had a few fantastic games, but most of them have been awful. I'll have to do a fair bit better than that if I want to succeed." Carlsen said, according to the International Chess Federation's website. "It's improved now," Carlsen said, "but I felt okay but didn't have so much stamina and it was hard to focus the very first couple of days." Carlsen stated on Monday that the consequences of a severe coronavirus illness were still bothering him.
Indian Grandmasters vs Magnus Carlsen
After following five-time world champion Viswanathan Anand and P Harikrishna in defeating Carlsen, the 31-year-old who is also the reigning world champion, the 16-year-old prodigy was acclaimed by many on social media, also All-India Chess Federation president, Mr Sanjay Kapoor.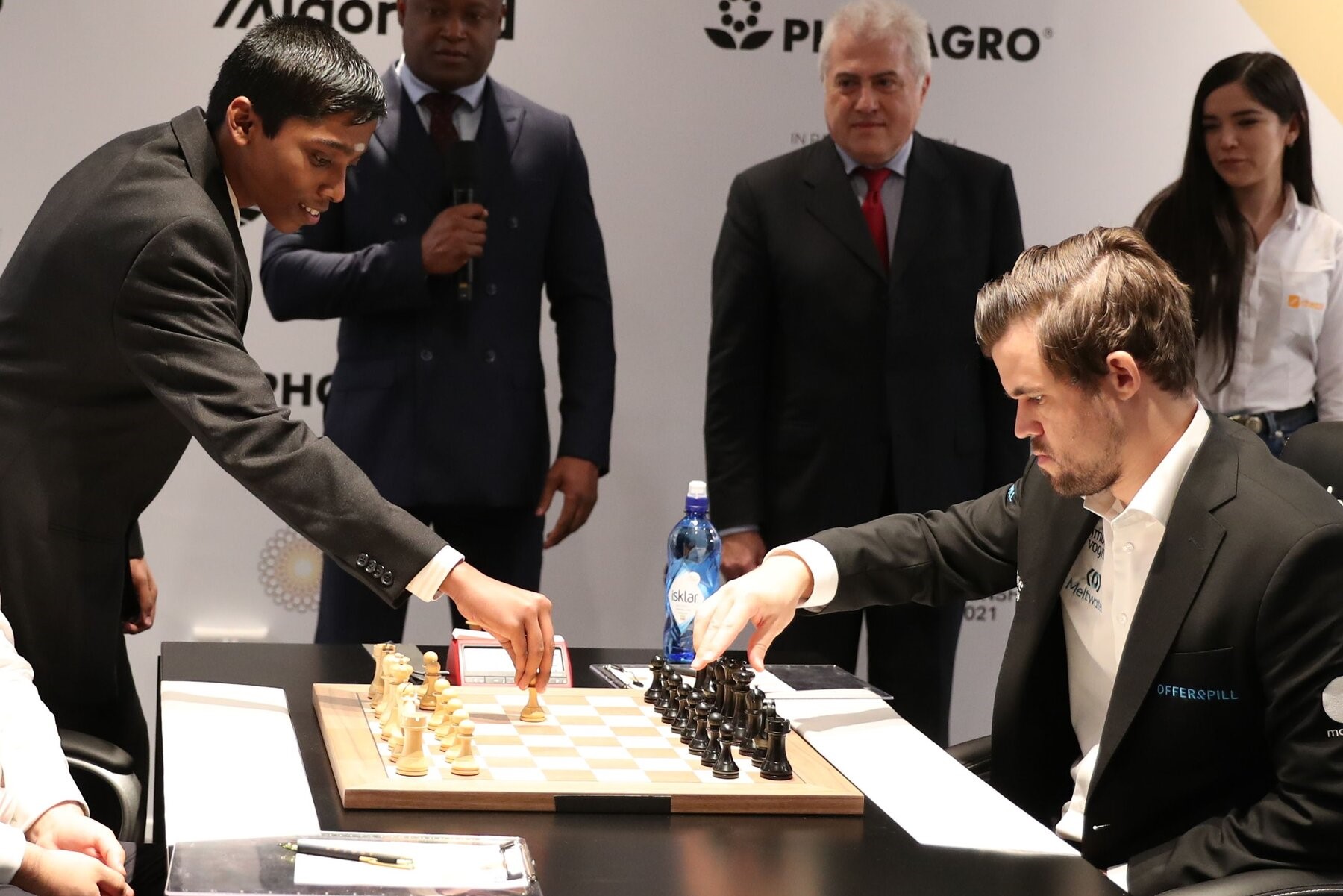 Finally,
Former champion Carlsen defended himself, claiming that his defeat was due to the impact of COVID-19, which also rendered him incapable of concentrating on the match. I need to concentrate on the future games. "I simply wanted to relax after the game," he said with a grin.
Praggnanandhaa's coach, RB Ramesh, was cited on ESPN as stating, "His performances in the last six months have fluctuated between extremes." "The fluctuation might be concerning, and it must be addressed. This victory against Magnus is crucial. For him, defeating one of the greatest chess players in history is a watershed event." He added. Meanwhile, his coach expressed his delight at his ward's victory against the top player in the globe. "It's a fantastic sensation." I am quite pleased with his accomplishment. "This should boost his self-confidence a lot," Ramesh added.
Praggnanandhaa is the youngest grandmaster from India who goes by the nickname Pragg. After the game, the chess prodigy expressed his delight at improving on his performance from the first day of the competition — and avoiding a tie in his game versus Carlsen, which lasted 39 moves.