Top 3 Chess Players of Modern Time
Here, we tried to summarize from the current best players and name the possible best 3 chess players of modern time.
1-GM Magnus Carlsen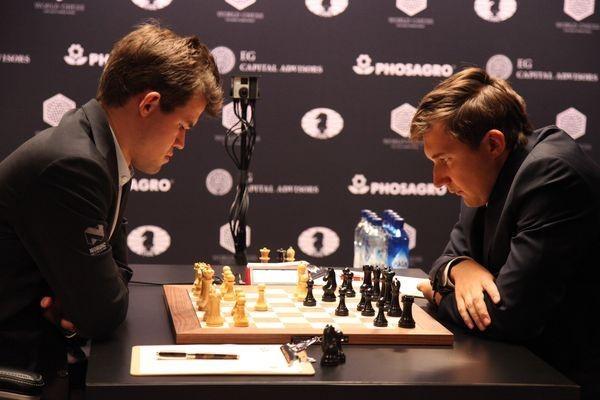 The current global chess champion is GM Magnus Carlsen. Many consider him to be the greatest chess player of all time, however GMs Garry Kasparov and Bobby Fischer are still in contention. In any case, the apparent and astounding fact is that Carlsen has already won a place at the top before he turns 30.
Carlsen has been playing chess since he was five years old. Carlsen was trained by Norway's best player, seven-time national champion GM Simen Agdestein, who, along with former Norwegian junior champion Torbjorn Ringdal Hansen, helped Carlsen quickly hone his gift. His rating increased by over 1,000 points in a year, from 904 to 1907.
Carlsen's rising trend continued in 2002. He finished sixth in the European Youth Chess Championship's Under-12 section, and then tied for first in the World Youth Chess Championship's Under-12 section a few weeks later. In tiebreaks, unfortunately, he was defeated by GM Ian Nepomniachtchi, who won the tournament.
Carlsen finished in the top ten in the Under-14 portions of the same two events (European and World Youth Chess Championships) a year later. At the age of 12, he earned three IM norms that year, allowing him to claim his IM title in August 2003.
Carlsen somehow upped the ante the next year, in 2014, after making the most recognizable and meaningful achievement in chess. He began by winning the Zurich Chess Challenge 2014, the highest-rated tournament in history at the time. The event qualified for the first-ever category-23 tournament with an average rating of 2801. (2801 to 2825). The draw was chosen by a preliminary blitz event, which Carlsen won.
Carlsen had an interesting year in 2021 as well. He won an extended, ten-event edition of his online tournament series, now known as the Champions Chess Tour; and he placed third at the FIDE World Cup, winning the majority of his matches.
2- Alireza Firouzja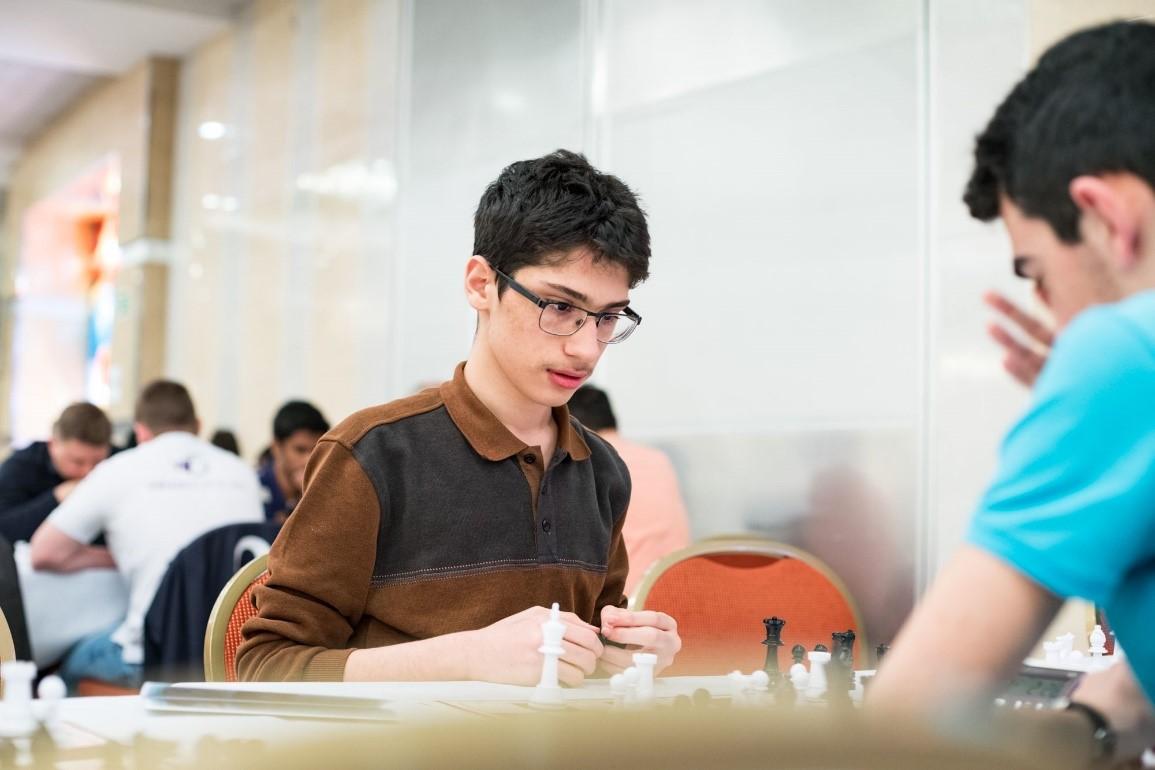 Alireza Firouzja is a world-class chess player and the world's youngest player with a rating of over 2700. He was raised in Iran and now lives in France. He is the reigning European Fischer Random champion and a two-time Iranian winner. Firouzja seems to be the only youngster in the top 15 as of March 1, 2021 (ranked #13 with a rating of 2759).
Firouzja began playing chess at the age of eight, and it was evident within several years that he was a genius. In 2015, he achieved the Asian Youth Chess Championship gold medal in the under-12 category.
Firouzja won the International Master title becoming the youngest Iranian chess master (at the age of 12) in 2016. Firouzja obtained his final GM norm at the Aeroflot Open in February 2018, making him a grandmaster at the age of 15.
He represented Iran at the 43rd Chess Olympiad, scoring 8/11 on board four. Firouzja won the gold medal in the World Youth Under-16 Chess Olympiad with an overall performance of 2736 and an 8/9 rating.
Firouzja began the World Rapid Championship as the 169th rated player out of 206 competitors at the end of 2018. Firouzja informed the Iranian Chess Federation in December 2019 that he intended to change nations. This decision was made in response to the federation's decision to prohibit Iranian players from competing in the World Rapid and World Blitz championships (due to Iran's desire to avoid playing games against Israeli competition).
Under the FIDE flag, Firouzja competed in the World Rapid and Blitz Championships. It was only two months after he won the Titled Tuesdays that the Iranian super grandmaster won the 2021 Bullet Chess Championship. He defeated tournament favorite Nakamura and GM Andrew Tang in the final. As a young professional, Firouzja's achievements are thrilling because they are so well-rounded, and this is possibly the most exciting aspect of his achievements thus far.
All competitive time controls have revealed him to be an excellent Fischer Random player. Only time will tell if the young super grandmaster has a bright future ahead of him.
3-Ding Liren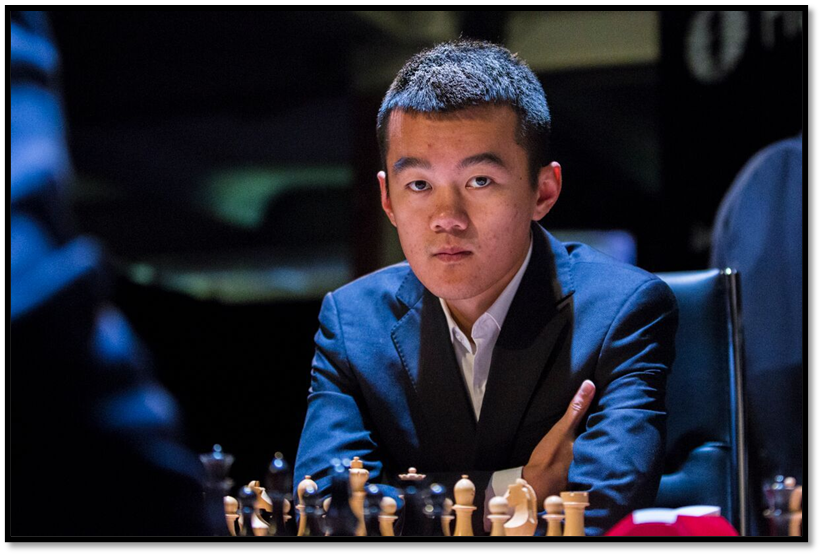 Ding Liren is a Chinese super grandmaster who is widely regarded as a leading challenger for Magnus Carlsen's world championship. At the age of 16, Ding became the youngest person to ever win the Chinese Chess Championship. He became the first player in history to reach the finals of both the 2017 and 2019 Chess World Cups.
Ding will compete in the 2020 Candidates Tournament, which will determine who will compete for the world title. Ding was born in Wenzhou, a Chinese city in the Zhejiang province's southeast. The city has a long chess tradition, and it is also home to former Women's World Chess Champion Zhu Chen.
Ding's mother took him to a chess club in Wenzhou when he was four years old. He learned chess there and had the same starting coaches as Zhu, including Chen Lixing, the Wenzhou Chess Association's most recognized coach.
Ding enjoyed one of the most remarkable tournaments of his career in 2019 at the Sinquefield Cup. Ding was undefeated with 6.5/11 points and a tournament performance rating of 2845 in a field that included 12 top-level players—the lowest-rated player and the only one below 2750 was Nakamura. He was tied for first place with Carlsen, and the two faced off in a blitz playoff match, with Ding winning both games. Ding was one of the favorites entering into the 2020 Candidates Tournament, but he struggled to a 2-0 start.
The Candidates Tournament was postponed on March 26, 2020, because to Russia's travel restrictions and the COVID-19 pandemic. Ding was tied for seventh-eighth place after seven rounds with 2.5/7. Ding fared substantially better in the second half of the tournament, which commenced on April 19, 2021. After defeating GMs Alexander Grischuk, Kirill Alekseenko, and tournament winner Ian Nepomniachtchi in the final three rounds, the Chinese super grandmaster rose to fifth place with a score of 7/14.
GM Magnus Carlsen, Alireza Firouzja and Ding Liren are considered as modern time best players but there were genius chess players like Bobby Fischer & Garry Kasparov. Who knows players from this generation might have something to learn from their seniors!