Magnus Carlsen Bored of chess?
After Magnus Carlsen decided to forfeit his world champion title and disconnected himself from the fide at the end of July 2022, fans started to question what is going on in his mind? Will Magnus Carlsen retire from chess while he is still the number one player in the world the same way the Legendary Garry Kasparov did it?
In this article we are going to uncover the truth behind Carlsen decision, we will show the reflection of this decision on the chess world and the reaction of many top Grandmasters for this decision.
Will Magnus Carlsen retire from chess?
The answer is NO!, Carlsen will keep playing chess tournament actively. The truth is , Carlsen doesn't like the Fide system of how the world champion is selected…
Carlsen got tired of following their rules and he has his own goals to work on. In fact, the main goal Carlsen is working on secretly is to reach 2900 fide rating. No human has ever reached this rating before and this is his dream!
For that reason, we Can see Carlsen actively joining every open tournament or top tournament vs strong grandmasters. it is really difficult to climb more when you are the highest rated player in the world!
What was the reaction of Garry Kasparov on this decision by Carlsen?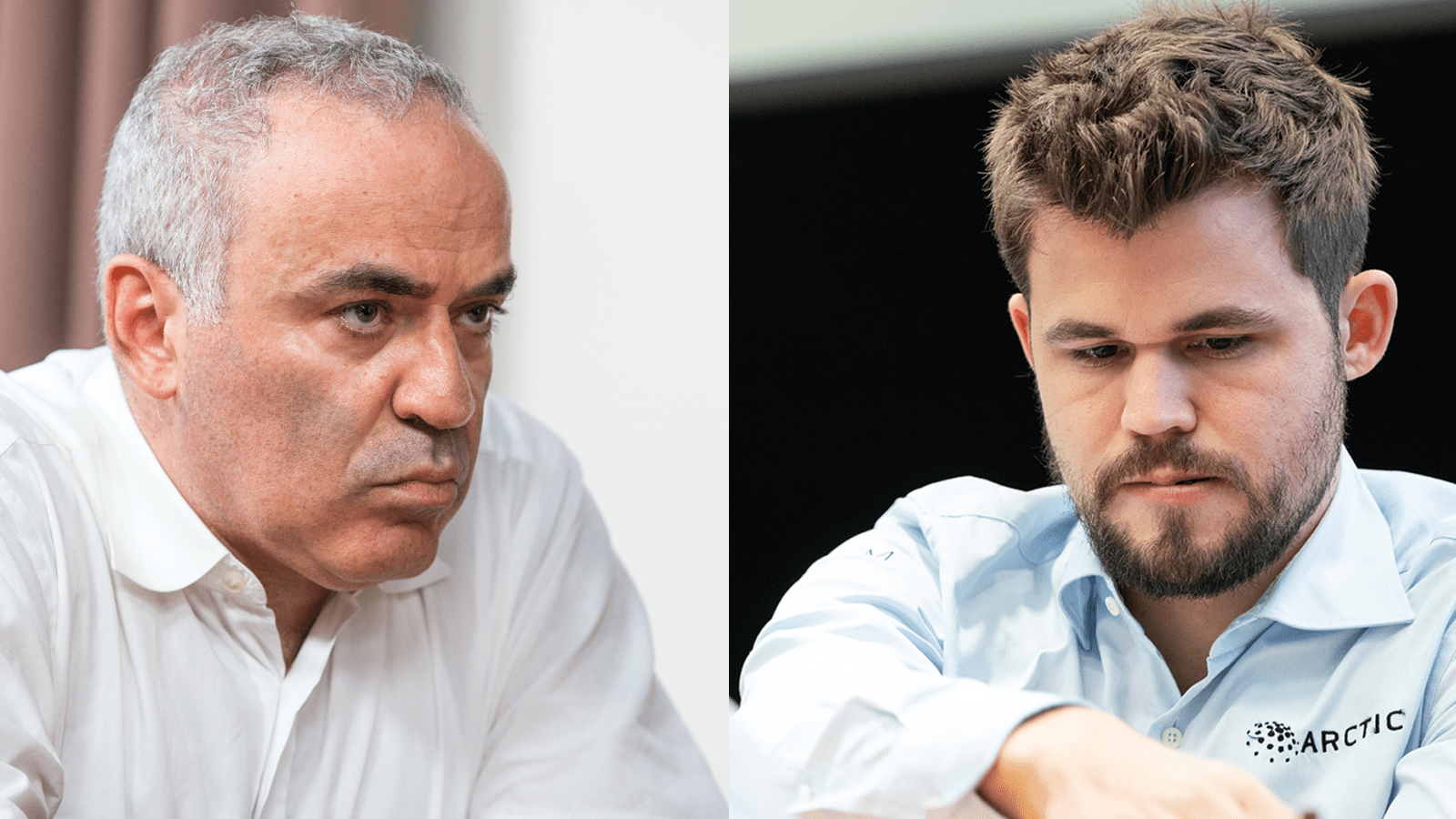 Garry Kasparov was actually happy about this decision. He wrote, he wish his own mother was alive to see another chess world champion refusing to play by fide rules and having his own thing!.
Garry Kasparov openly support Carlsen decision claiming that the fide world championship is becoming too boring for Carlsen and the last world championship, Carlsen simply crushed Ian Nepomniachtchi. It reached a point it was so humiliating for Ian as he was psychologically defeated after round 6. You can see details analysis of this round Here
Garry Kasparov believe that Carlsen is living his life the right way. He is doing his own thing, following his own dreams and not worrying much about the title. He knows that he is currently the best chess player in the world and he doesn't need a title to prove this!!!
What are the latest tournaments that Carlsen played ?
Lately Carlsen is becoming very active about chess more than usual!. he made an outstanding performance in the Fide world cup which is a team tournament for all the countries of the world.
Carlsen is also actively playing many top tournaments and now he is competing with the best 10 players in the world in the Crypto cup which is a tournament supported by Crypto companies!
Conclusion
Carlsen is still excited about chess. Chess is his life and he loves it. He is on the hunt for the 2900 chess rating to be the one and only who ever did this record in the history of chess.
We are going to see so many amazing chess games in the near future from Carlsen in his mission to hunt the 2900 rating and we will not be deprived from his genius chess plays!
Latest Magnus Carlsen games
We would like to finish the article with a game played in the FTX crypto cup between Magnus Carlsen and Alireza Fijrouza. it was a rapid game.However, Carlsen made it look so easy!!