Chess is one of the world's most popular games, played by two people in opposing seats. The game is enjoyed by young and old. Chess does not only offer a fun activity for two people to enjoy but is also played professionally throughout the world.
The game holds benefits for kids and adults alike. It really brings people together, and it helps people better accept that sometimes they win, and sometimes they lose. Chess also builds confidence and can be a great way for kids to develop better problem-solving skills. Among adults, chess keeps the brain active and provides a kind of mental stimuli. It also helps a person remain calm, which is great for people who experience anxiety and high levels of stress.
The best website to learn chess online are:
Chess-dot-com: <chess.com>
Chess For Novices: <chessfornovices.com>
iChess: <ichess.net>
Learning Chess: <learningchess.net>
Getting Started with Chess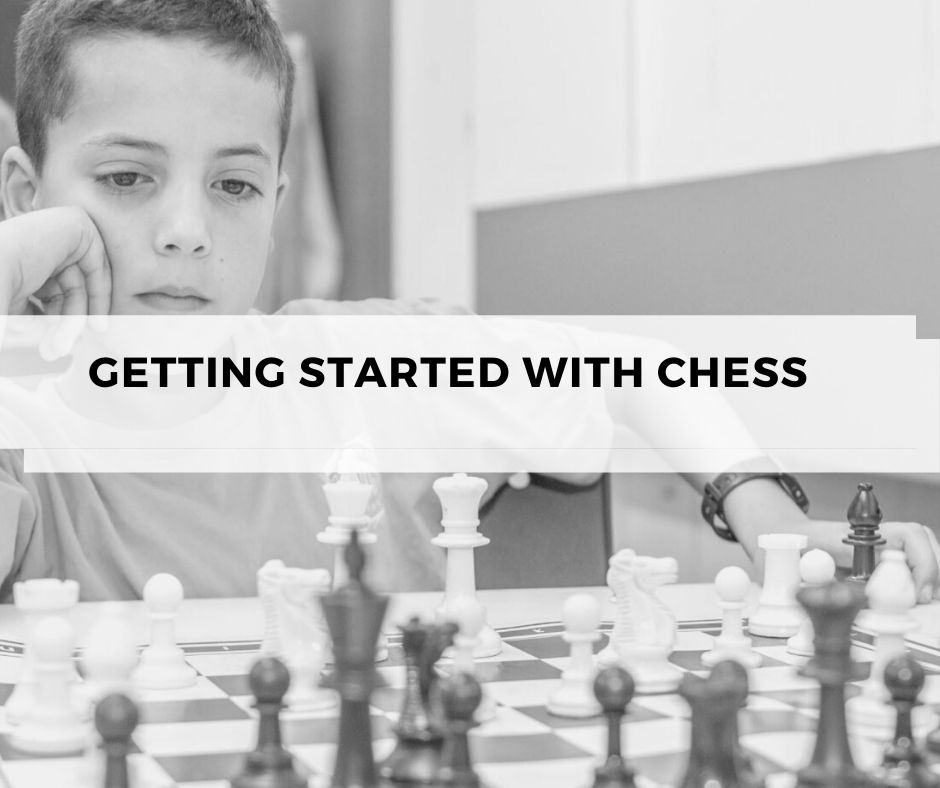 While chess players like Magnus Carlsen and Yifan Hou, ranked top at the International Chess Federation, have just few things to learn still about chess, there are many beginners who have no clue what their first move should be.
Getting started with chess isn't as hard as some people think. The game takes some time and practice to master, but once you have the basics in mind, you can start playing. It is important to ensure you understand the principles behind chess – these are the most basic rules. Understand how each piece can move and how you can overcome the opponent.
You should also have a good idea of what it takes to give a checkmate and when the game is over. Understand when you win and how you lose.
Once you know the basics, you can take things from there. Consider getting someone who you practice with. The more you play, the better you will become.
One of the most helpful strategies would be to consider openings used by the pros. There are many resources that can give you an overview of these openings. With a great opening in a game of chess, you really have the ability to gain the upper hand and be crowned the king of the game.
The Best Websites to Learn Chess Online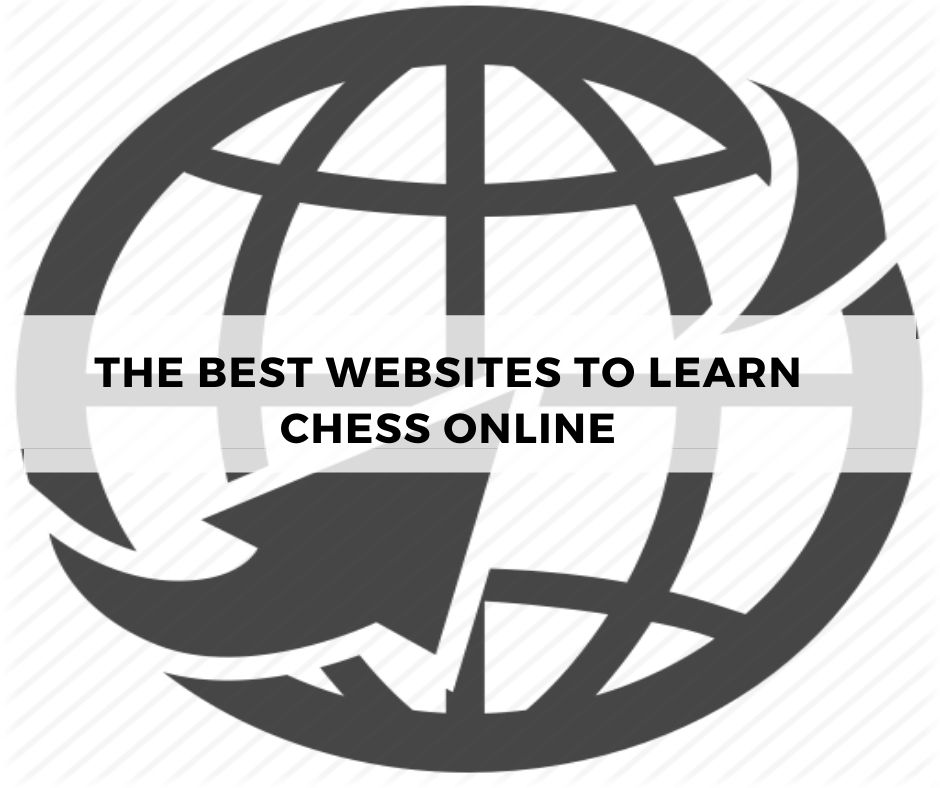 It may seem simple to learn chess, but many people do struggle to get to their first win. The game has a somewhat basic concept, but it does take excellent problem-solving and thinking skills to ensure you can master the game and become a champion
The great thing about chess is the massive community behind the game. With such a large community, gathering resources and finding hints to help you learn the ropes really become easier. There is a problem, though – with too many resources, you may not know which to skip and which to trust.
A lot of websites offer great content on the topic of chess – including beginner lessons that can really be helpful. On the other hand, there are also several websites with inaccurate information that will only confuse you.
We take a look at the best website to learn chess online in this post. We will not only be sharing a single website, but rather a few of options that you can access if you are trying to learn chess or improve your existing skills.
Chess.com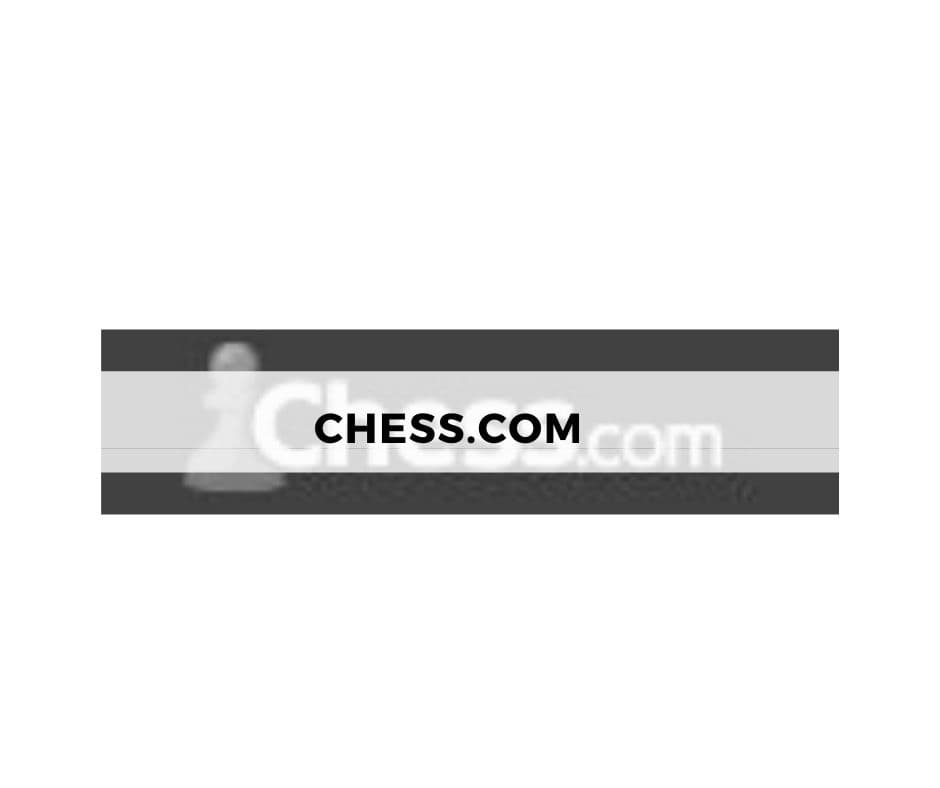 One of the most popular resources and websites that new chess players tend to go to would be Chess.com. Chess.com is one of the older websites that are available, providing quite a large range of resources.
Chess.com is not only a resource for people who are new to chess. The website is also often reviewed by experienced players. In fact, even the pros would often log on to Chess.com in order to find the latest news about chess-related events.
Chess.com has a very popular article that you can take a look at if you are still new to Chess. The article is titled "Chess for Beginners". It features a complete overview of what chess is all about
This article provides a seven-steps system that will help you get the basics of chess. It also provides a quiz at the end – giving you an opportunity to see how much you just learned.
The homepage of Chess.com provides a chess game simulation too. You can choose your level – beginners are welcome to join in on a game. The platform not only gives you the ability to play against a computer-generated player but also provides a step-by-step overview of the game.
This is really one of the easiest ways that you can learn to play chess online. You learn while you play
There are several other resources that you can take advantage of too. Solve some chess puzzles to help keep track of your progress while you learn how to play chess. The Chess.com platform also has a complete lesson system where you can watch videos, visuals, and read through articles about chess for beginners.
Apart from these resources, the platform also gives you access to the latest news related to chess. You can also get some expert tips shared by top chess players from all over the world.
Chess For Novices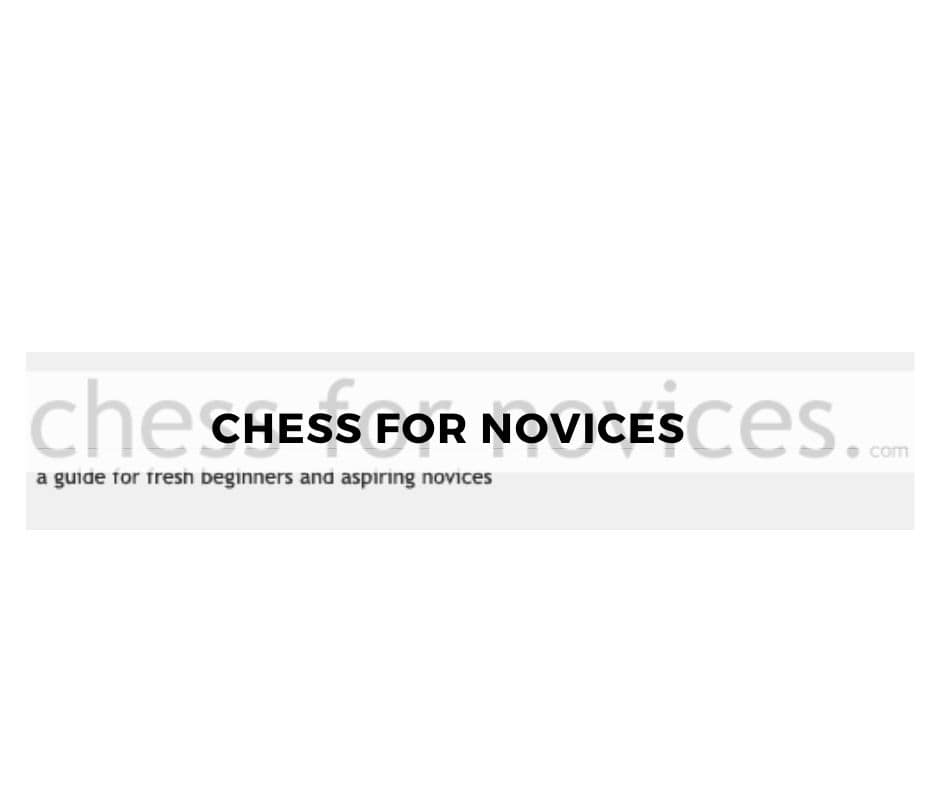 Another excellent resource that you can find online would be chessfornovices.com. This website was started by a master chess player to share their knowledge with the world. The website features a clean and very basic design – this makes it easier to navigate through the various pages and lessons. You can also view the website on your desktop or mobile device without any issues – giving you an opportunity to continue with your chess lessons on-the-go.
There is a significant amount of resources on this website – and you do not have to pay anything. The website is free to access and only supported by a few ads.
If you want to see how Chess For Novices can help you get started with this game, you should definitely get started with the Chess Strategy 101 page. This page gives you an overview of the chess game and even shares an initial strategy that you can use.
The website also has many other free resources that you can use to learn more about chess. There are sections that provide details about each specific piece on the board. This includes the rook, bishop, queen, knight, pawn, king, and more. You can learn about each of the pieces and the moves they can make on the chessboard
A page is also available to help you understand how checks and checkmate works. A six-part series on checkmate is provided, with in-depth details on strategies that can be used to make the most out of every move you make on the chessboard.
iChess If you are looking for a modern website that can give you the tips you need not only to learn the game of chess but also to master it, then iChess is another resource that you definitely need to take a look at.
iChess can be accessed at ichess.net. The website features both free and paid content that you can take advantage of to ensure you can get an understanding of the basics related to the game of chess.
You can access for free a complete beginner's guide on iChess. The guide shows you the strategies that you need to learn in order to get ahead in chess. An infographic is also available on the page that gives you a quick overview of the basics related to beginner strategies for chess.
As you get the hang of chess through the platform at iChess, you can start to access some of the more advanced guides and tips that are shared. There is a collection of paid content that you can also take advantage of if you do decide to start competing at a more professional level.
Some of the paid content include the chess strategies that are used by some of the world's greatest and most successful chess players. These guides are available in the form of video content. This gives you a visual overview of winning strategies that you can use to get yourself ahead of the game.
A range of premium courses is also available on the iChess platform. These help you get the basics under the belt and take you through some of the more advanced moves and strategies that you need to understand to become a master.
Learning Chess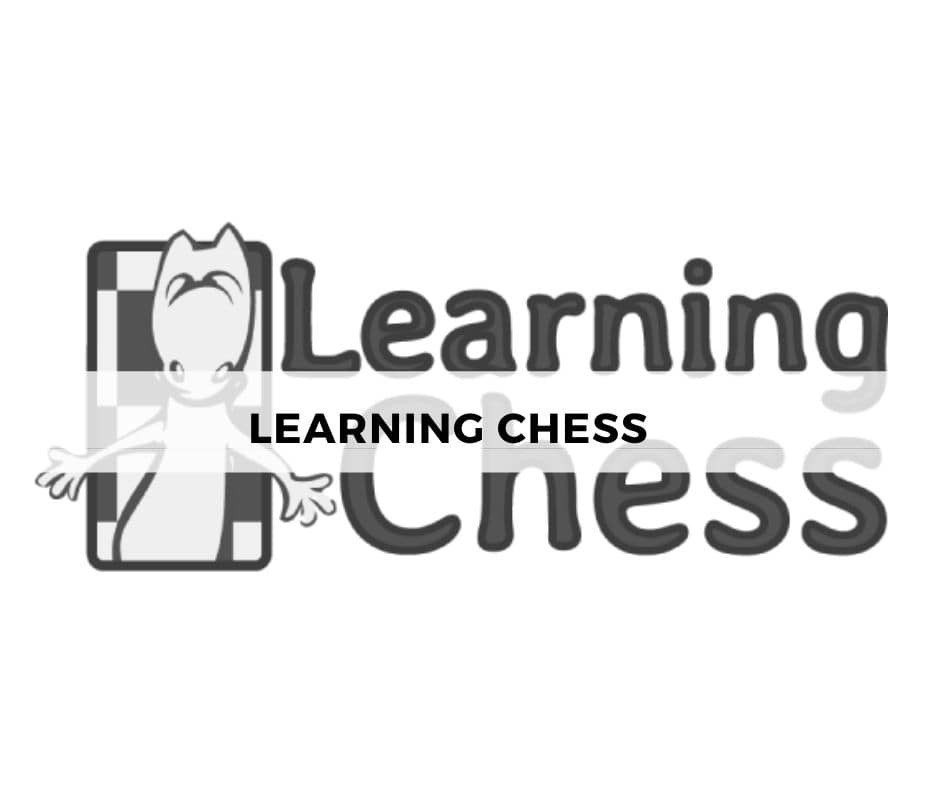 If you want a basic system that can give you lessons that are ideal for someone who has never played chess before, then the Learning Chess platform might be a good option for you. The platform comes with both free and premium content, which ensures you do not have to spend any money if you don't want to.
Learning Chess platform can be accessed by visiting learninchess.net. The platform has a getting started page that helps you understand where to begin and what step to take if you are completely new to chess.
It is completely free to get started with the Learning Chess platform. Simply visit the Get Started page, click the "Sign Up For Free" link and fill out your basic details. Once you sign in to your account, you can immediately start to access the lessons that are available on the platform
Your free account gets access to a total of nine free lessons. Each lesson provides a 30-minute introduction to a specific level of chess. You also get a total of 50 grandmaster chess lessons absolutely free. Puzzles are available to help you test your knowledge with chess, and the platform is frequently updated with fresh content and strategy tips.
A free placement test is available on the Learning Chess platform as well. This can help you get an idea of your current level. As you learn more about chess, you can retake the placement test to see just how far you have come. A single account on the Learning Chess platform can be synchronized across various devices, including your mobile phone and your desktop computer.
Conclusions
Chess still remains a popular game today, often played professionally among both children and adults. The game holds several benefits for everyone who enjoys it. Many people are looking to get started with chess, but are not sure how every piece should move. If you are still new, then take a closer look at the best website to learn chess online we shared in this post. Each website provides a range of useful information to help you learn the basics and go from newbie to a skilled chess player.